DataRobot for Smart Manufacturing
Unleash the power of AI to transform the production of tomorrow.
AI in Manufacturing
Deployed across all manufacturing types including made-to-stock, made-to-order, and made-to-assemble in continuous and batch processes, the DataRobot AI Platform is used by the world's largest manufacturers to decrease costs, improve efficiency, and meet demand.
Trusted by 6 of 10 Top Global Manufacturers
OYAK Cement Boosts Alternative Fuel Usage from 4% to 30% — for Savings of Around $39M

When a leading Turkish cement maker turned to AI for process optimization, the company identified and rolled out improvements that reduced cost, and most importantly, brought down CO2 emissions nearly 200,000 tons per year.
Challenges Manufacturers Face with ML
Why DataRobot for Manufacturing?
Operate with Foresight and Increase Throughput
The DataRobot AI Platform can help manufacturers identify areas of inefficiencies and develop plans to improve and streamline processes including cycle times, and first pass yield. Predictive models help manufacturers anticipate critical parts or processing points that might need maintenance while fine-grained demand forecasts help you foresee demand, customer trends, and even late shipments to optimize production and supply chain. A suite of monitoring and drift detection help alert you to changes so you can quickly keep pace with them and shorten planning cycles.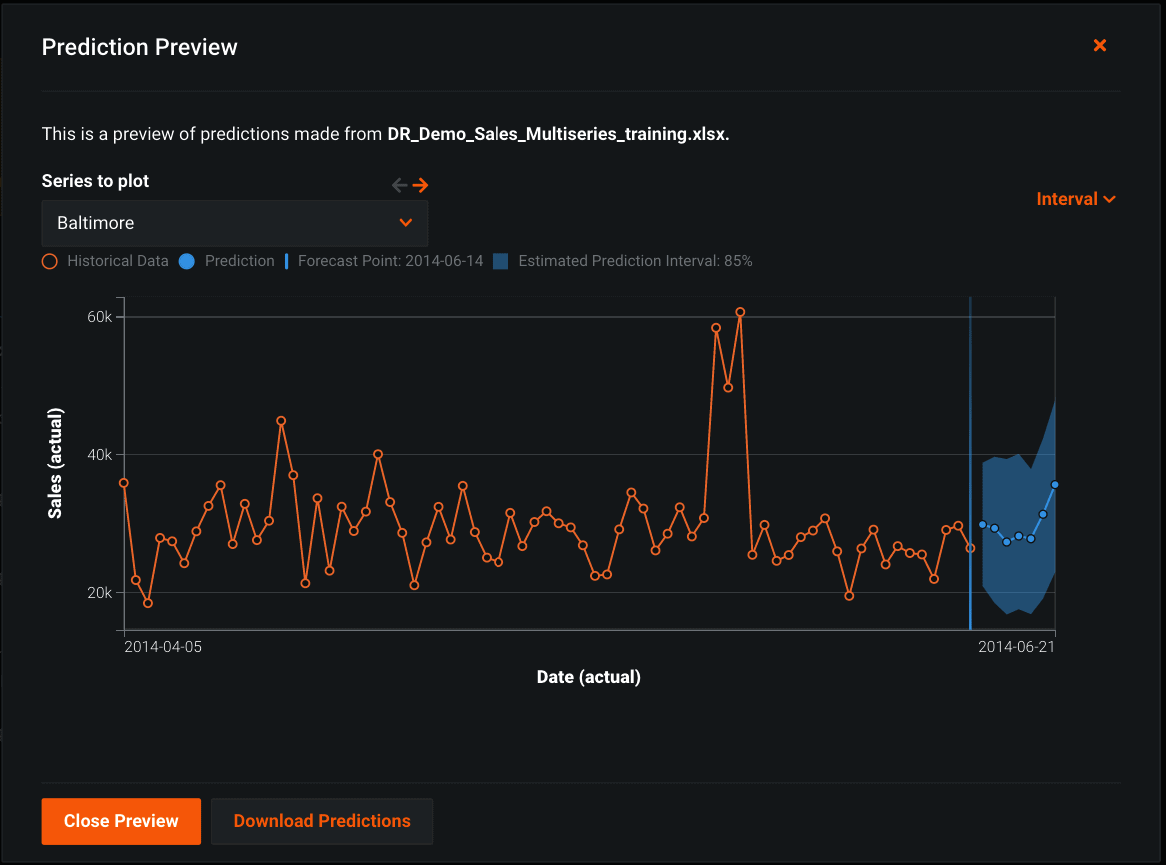 Control Costs with Increased Productivity
Optimize yields and material mix based on cost or materials available, forecast anticipated demand and revenue at the item level, or tackle market price optimization and elasticity. DataRobot allows you to predict supply chain disruption, late shipments, and stock-outs so you can adjust quickly and control the costs of your operations.
Improve Every Part of your Manufacturing Processes
DataRobot connects to your existing business applications and data ecosystem. Predictions can be used in databases, web applications, or even sent directly to core business applications that operators use in real-time to make informed decisions quickly. Don't disrupt your operations with new processes, use DataRobot's integrated outputs wherever your workflows are, and ensure consistency of predictions and forecasts across all of your major applications including SCM, ERP, TSM, and more.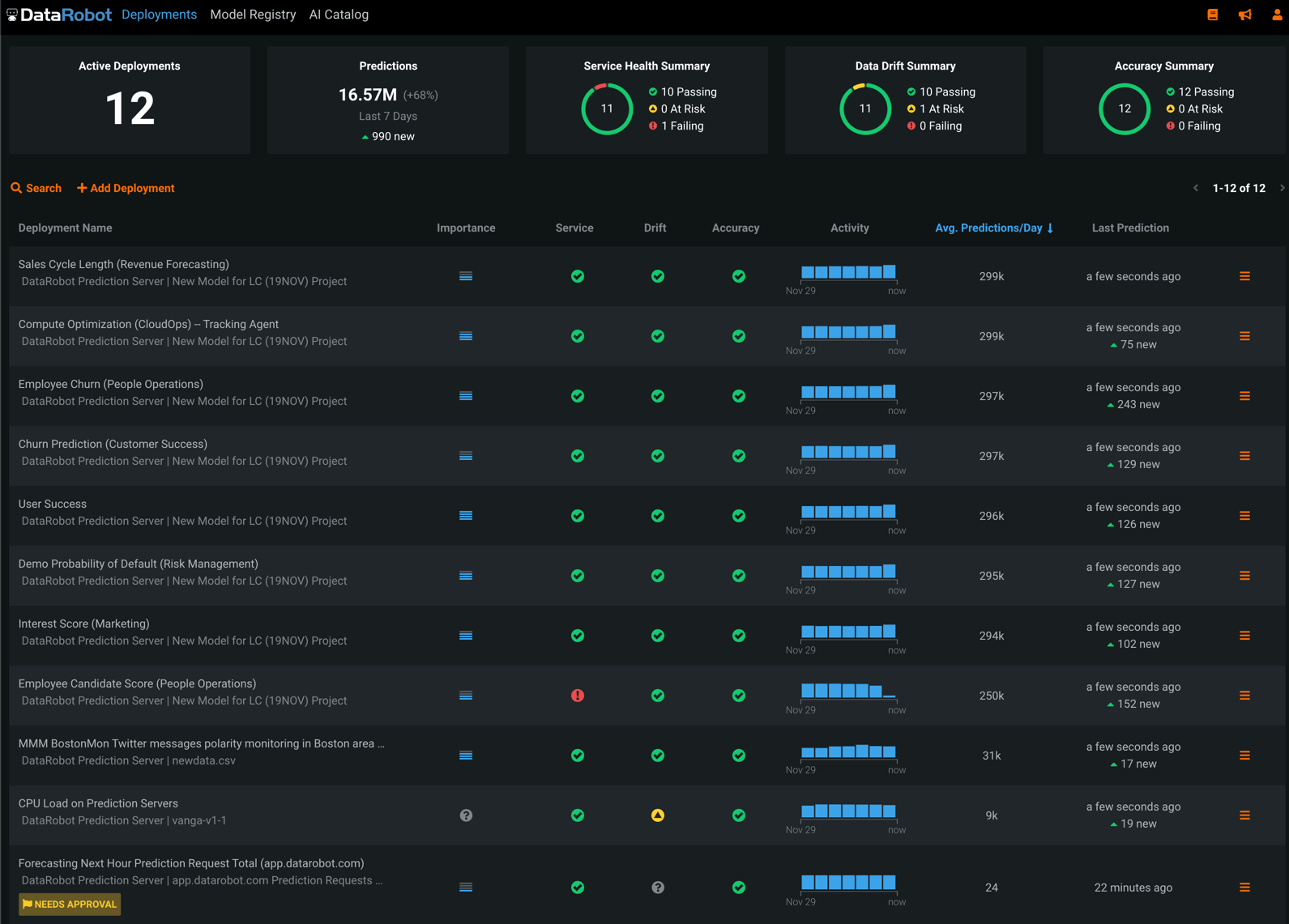 Strategic Integrations and Partners
See how our partners utilize DataRobot AI Platform to activate the full potential of manufacturing solutions.
All Partners
Take AI From Vision to Value
See how a value-driven approach to AI can accelerate time to impact.