Demo Hub
See the DataRobot platform in action by checking out our demos below or request a personalized walk through today.
Azure OpenAI Vision Demo
See how you can use generative AI with Azure OpenAI service and DataRobot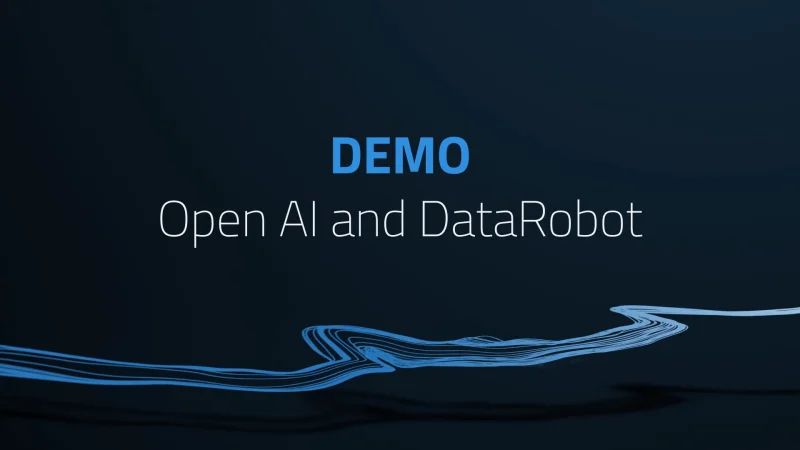 All Demos
Accelerate ML Experimentation Demo
See how the DataRobot workbench experience and Notebooks can help teams collaborate & accelerate building new models.
Scale ML Production Demo
See how GitHub & MLFlow integration, Notebooks & custom metrics help you scale and monitor models in production.
DataRobot Workbench Demo
See how our workbench experience & Notebooks makes ML experimentation fast organized and simple.
Drift Management Demo
See how DataRobot feature drift capabilities help you identify, analyze and visualize feature drift in your models.
Bias Mitigation Demo
See how DataRobot Bias Mitigation features detect and resolve biases in your models.
Custom Inference Demo
See how DataRobot customer metrics and Github work together to provide model insights.
Start Driving Value From AI Today
And help your team deliver up to 4.6x ROI.